SPORT LEADING CERTIFICATION
SPORT 2000 was the only sports retailer association in Austria to receive the Sport Leading Company award for the third time in a row. The Sport Leading Certification stands for high quality standards in sustainable company management, product selection and customer experience.
Sport Leading Certification has been a recognized seal of quality for Austria's sports and leisure industry for several years. In eight categories, regions, organizations, events and businesses are certified that distinguish themselves through value-oriented management, outstanding performance and regional economic added value.
In 2018, SPORT 2000 went through the application, analysis and auditing process for the first time and has since been the only Austrian sports retailer association to call itself a Sport Leading Company. Now, SPORT 2000 Austria has been awarded Sport Leading Company for the third time in a row, for a further two years.
»The certification requirements have been repeatedly tightened and updated in recent years. We are therefore all the more pleased to have received recertification again this year. This shows that we meet the high standards in terms of management, performance and economy," says Management Board member Holger Schwarting, explaining the renewed recertification until 2024, and continues: "It is a visible sign that our retailers are committed to top quality products and service. Consumers can rely on finding competent, individual advice and top products in our stores.«
In addition to the headquarters in Ohlsdorf, eight other SPORT 2000 retailers were awarded the title of Sport Leading Company. Employees and customers alike benefit from the successful overall package that entitles them to use the seal of approval, and it also provides a positive impetus for the local economy.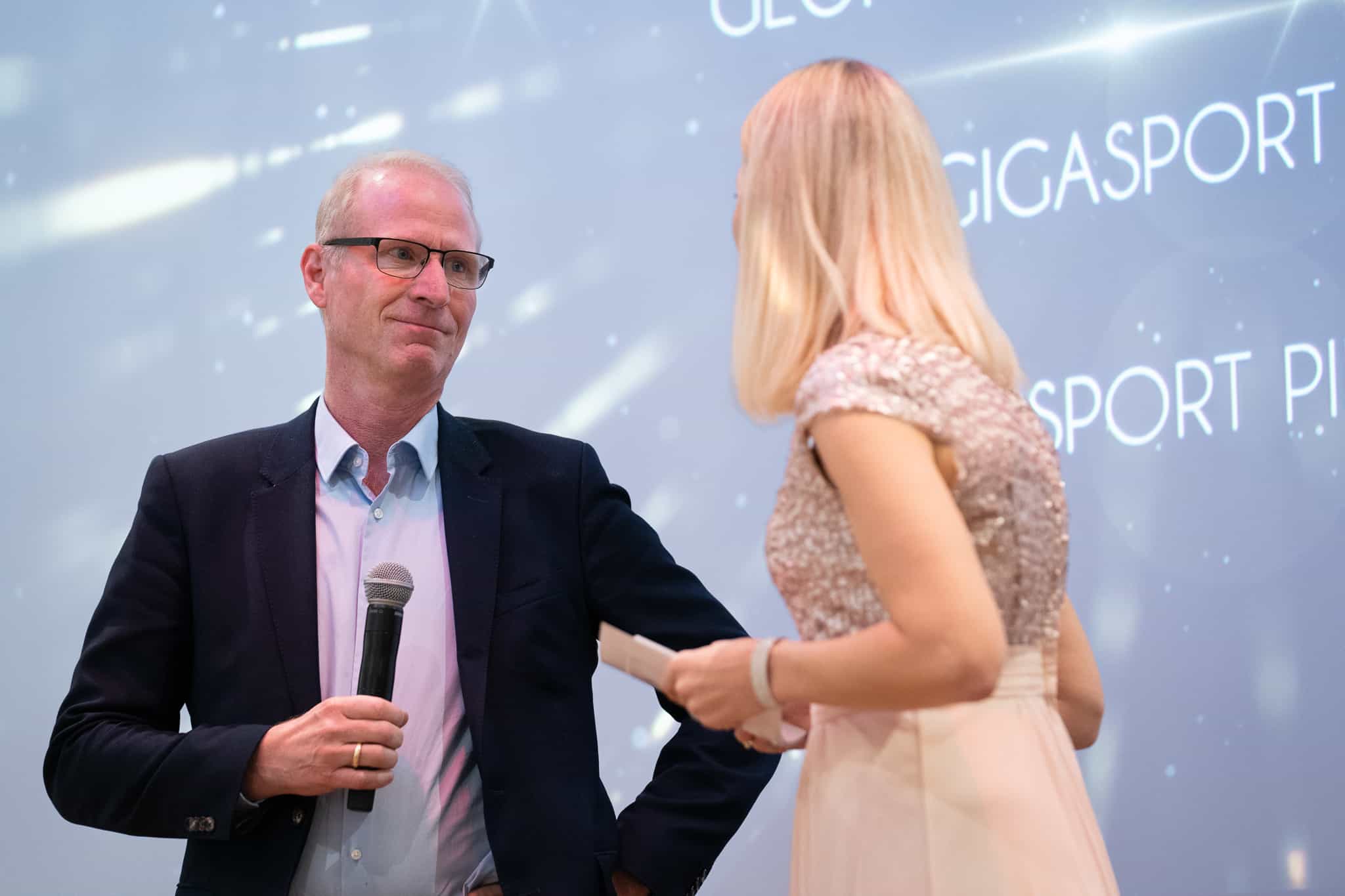 SPORT 2000 CEO Holger Schwarting at the award ceremony for the #VICTOR2022 – Austria's Sport Business Prize – in Salzburg.
Sports retailer of the year awarded #VICTOR2022
SPORT 2000 supports the networking of sport and business with the #VICTOR2022 – Austria's Sport Business Award. The award ceremony took place on November 15, 2022, where a total of 17 prizes were awarded to outstanding personalities and projects in the sports and leisure industry. In the Sports Retailer of the Year category, long-time SPORT 2000 retailer Gigasport was named the winner. Second place went to Geomix, also a SPORT 2000 partner.
"The two awards are an incredible appreciation for the achievements of our SPORT 2000 dealers, Gigasport and Geomix. The fact that two SPORT 2000 partners are at the top of the VICTOR ranking is also confirmation of SPORT 2000's path with a clear focus on quality and advice," says Schwarting, who also warmly congratulates Bergspezl on its third place in the Sports Retailer of the Year category"
About SPORT 2000
SPORT 2000 is Austria's largest specialty retailer community, headquartered in Ohlsdorf, Upper Austria. 239 retailers with 402 stores throughout Austria will achieve sales of 700 million Euro in the calendar year 2022 (forecast). SPORT 2000 Austria (including the Czech Republic and Slovakia), with a total of 330 sports retailer:ins and 619 stores, has estimated sales of 783 million Euro in 2022.
SPORT 2000 Austria is a member of SPORT 2000 International, Europe's second largest purchasing cooperation of independent sports retailers with 3,556 stores in 25 countries and total sales in 2021 of 5.3 billion Euro.
Are you also interested in information on certification guidelines, benefits and the network? Would you like to take advantage of the many benefits of the Leading Business Partner seal of approval?
No Results Found
The page you requested could not be found. Try refining your search, or use the navigation above to locate the post.